TOP 5 TIPS FOR BEGINNER BARBECUERS
Top 5 Tips For Beginner Barbecuers
Now you've invested in a  Whistler Grill, it's time to elevate your grilling and evolve from a barbecue novice to pro. If you're a beginner barbecuer, there's some rookie errors to avoid, to make sure you can host the hottest barbecue of the year whilst making the most out of your versatile Whistler! We're sharing our top 5 tips for beginners to help you along the way this summer. 
Light Your BBQ In Advance 
The biggest mistake rookie grillers make is not firing up the barbecue before guests arrive. Though our gas barbecues take considerably less time to heat up than charcoal competitors, it's still important to give them around 15 minutes to reach optimal grilling temperature, especially if you're cooking hefty joints of meat. 
It's a good idea to get everything chopped and prepped before guests arrive too. You'll only thank yourself when you have more time to socialise and serve food quickly and effortlessly. A little planning goes a long way!
Don't Put Your Food On Too Early 

We know how tempting it can be to put  food on the barbecue as soon as it's switched on when there's hungry tummies all round. It's a common mistake to try and cook food on a barbecue that just isn't hot enough, but it'll no doubt end up taking even longer. Wait until the barbecue has fully heated up before putting your food on to avoid charred outsides and raw insides. With a little patience, you'll have grilled goods that are well worth the wait. 
Use Your BBQ To Its Full Potential 
When it comes to barbecuing, the possibilities are endless with your Whistler Grill. Our bespoke range of accessories mean you'll never tire of grilling. Using your Whistler Grill to its full potential will be sure to make you and your guests fall even more in love with outdoor cooking.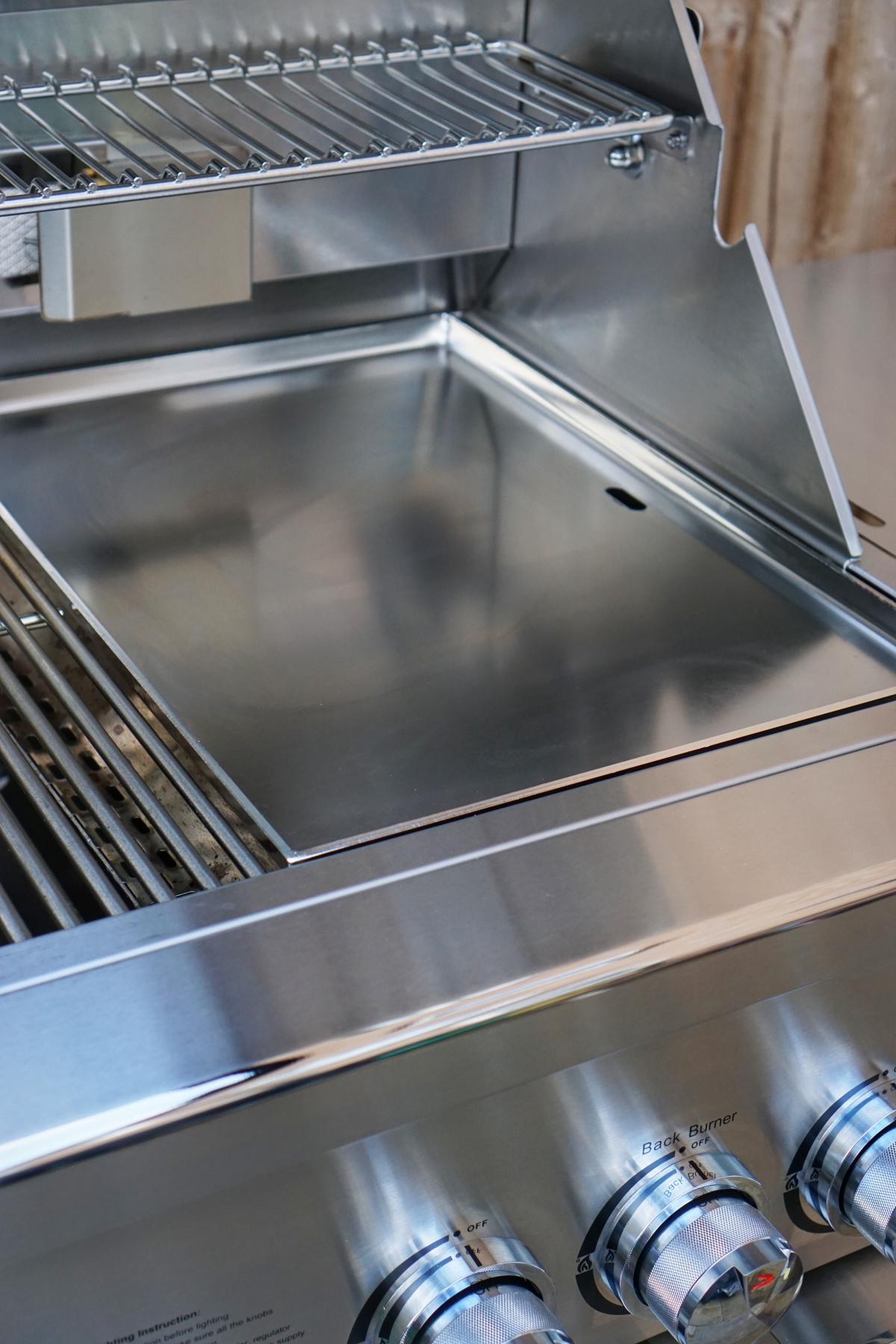 Squeaky Clean Grilling 
It's important you keep on top of cleaning your barbecue to keep your Whistler Grill looking shiny and new for years to come. Our barbecues are made to last a lifetime but that doesn't come without some basic TLC.  A big mistake that rookies make is letting excess food and grease harden before cleaning, making it unnecessarily hard to get that stainless steel gleaming.  
It's important to wait until the embers have died and the metal has cooled before cleaning, to avoid getting burned. As soon as it's safe to do so you should clean any food remnants away and get cracking with your cleaning. We've expertly crafted our very own range of premium cleaning products to assist you along the way. 

With these easy to follow tips you'll be calling yourself a hardcore griller in no time. Don't forget to share your culinary creations and tag us on Instagram and Facebook. Happy grilling!
CREDIT: https://www.whistlergrills.com/content/?contentID=2201